BOWI Open Call No. 1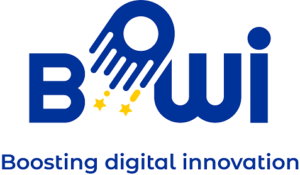 About the Open Call
Calling SMEs and Midcaps to access innovative digital technologies!
This first open call for experiments will distribute 1.44 M€ (up to 60k per Experiment) among 24 experiments from 6 regions participating in the BOWI project (4 per region)
What are the benefits and financial support provided?
The 24 selected experiments will become part of an exclusive 10 months BOWI Support Program which includes:
Technical support from industry experts
Business mentoring
Up to €60k funding
Access to specific facilities and infrastructure
Media exposure
Who can apply?
SMEs and MidCaps legally established in any of the EU regions listed below:
Nord Vest, NUTS code: RO11, Romania
Latvia, NUTS code LV0 (all regions)
Jihozápad, NUTS code: CZ03, Czech Republic
Małopolskie, NUTS code: PL21, Poland
Yugozapaden, NUTS code: BG41, Bulgaria
Trøndelag, NUTS code: NO06, Norway.
Proposals should address the application of technologies and systems from the following areas (check section 3.4 of the GfA for more information on the technologies prioritised per region)
Low energy computing powering CPS
Cyber-physical and embedded systems
Internet of things
Flexible and Wearable Electronics
Organic and Large Area Electronics
Advanced or High-performance computing
Robotics for manufacturing
Additive manufacturing technologies
Modelling and simulation
CPS for manufacturing
Artificial Intelligence
Please note:
Financial support will not be awarded to individual legal entities that have already received more than €100.000 via open calls (Financial Support to Third Parties = cascading funding) from H2020 I4MS and SAE projects.
Before applying check out the respective guidelines which can be found on here