Advance Remote Connected HIVE for Beekeeping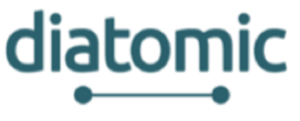 Challenge
Since the late 1990s, beekeepers around the world have observed the disappearance of bees and reported unusually high rates of decline in the honeybee colonies. Each year an apiary loses 1/3 of its hives. Consequently, the Honey production dramatically decreased, divided by 4 in France for instance, while fake imported honey boomed. The main causes are climate change, pesticide use, habitat loss and parasites. Even the more, bees are
responsible for pollination and this work is worth €150 billion. Therefore, ARCHIVE decided to develop an advanced electronic system to measure and prevent depopulation of bees.
Diatomic Support
The main support lays on the funding received from DIATOMIC which helped ARCHIVE Consortium to develop the solution and get to the market. Moreover, a good success from pitch in front of investors at Pitch to investors day organised by DIATOMIC is expected. Ultimately, all the deliverables were useful to structure the progress and adjust the strategy.
Solution
ARCHIVE developed a product for beekeepers. It consists mainly as "an autonomous connected door" product for beehives with a main key feature to count bees and follow the potential depopulation of the hives. Furthermore, it also detects abnormal events like swarming, hornets' attacks, thief or fall. Besides of the alerts, through the app, the beekeepers can follow its colonies data and compare it with their hives, or the hives of the other beekeepers equipped. It is cheap, autonomous for energy and plug & play with no wires or hub to set up. Prediction on health will complement the oer to monitor the beehives thanks to the Research Partners and I.A. There is no similar solution present on the market.