A New Product Line for Critical
Lubricated Machinery Monitoring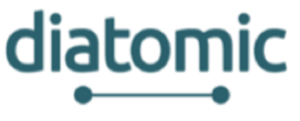 Challenge
The continuous increase in technological and quality requirements from industry demands better lubricants, that can withstand higher stress and longer oil drain intervals. Also, environmental concern pushes to the optimization of lubricant lifecycle. But, at the same time, the continuous focus on the lubricated equipment health and its maintenance procedures
are still the main concern in factories. Also, Industry 4.0 is a leading trend nowadays and lubrication is not out of the digitalization need. The combination of all these requirements creates the necessity to take advantage of new technology in the lubrication services.
The complexity of the lubrication system with small sumps and small oil quantity did not allow the use of current Atten2 technology for on-line oil monitoring. BOLTSENS project allows us to adapt and modify the technology in order to be able to integrate the sensor to this specific application. BIMBO and GH have validated and tested the solution with really good results.
Diatomic Support
Coaches follow-up sessions have been very useful mainly for the market phase, solving the doubts concerning the project execution. The Bootcamp was interesting but I guess that the format (on-line) make it useless and less attractive for companies like Atten2.
Solution
The developed sensor system extends the current sensor portfolio of Atten2 and allows diversification to other sectors and applications. Due to its new fluidic-opto-mechanical design, the new sensor can be directly attached to non-flow fluid tanks. Moreover, due to the new wireless and autonomous capabilities, the new sensor will be able to be installed in moving applications like robots, transmissions, or trucks.
Online lubricant monitoring offers added value in the whole lubricant supply and user chain. From the oil factory to the end-of-life lubricant drain, lubricant monitoring sensors offer added value to the customer.
Good results have been obtained with BIMBO production plant where 2 units have been tested and validated, and the corporative sta has decided to include the sensor in all critical machinery for all the plants all over the world. The business of this operation in around 150.000€ for the next 12 months.
Key Results
The key result of the experiment is the BOLTSENS sensor system. The BOLSENS project aims at the development of an in-line sensor for the analysis of lubricant and hydraulic fluid degradation, combining oil degradation measurements through an RGB colour detector and water content measurements through a non-dispersive infrared (NDIR) detector.