Chicken Health  Assessment Tool "Chicken Chatter"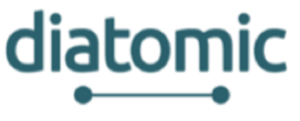 Challenge
Food demand, especially for dietary animal proteins, will grow significantly over the next 30 years, resulting in an increased demand for poultry production. At the same time, consumers are becoming increasingly conscious about the environmental impact of meat production,
as well as the conditions in which animals are being held. To meet such growing production demands with increased focus on animal wellbeing, poultry producers will have to improve their existing practices, optimize production and introduce solutions that can improve and ensure the wellbeing of their animals. Early detection of dierent wellbeing
issues is crucial for achieving these goals. To that end, the ability to analyse chicken vocalization, identify behavioral patterns and react immediately represent the crucial approaches.
Diatomic Support
Several meetings were held with consortium experts, and we have received market and business development support. We have attended Market Phase webinars organized by Diatomic, on the topics of digital marketing, PR, social media and public funding options for start-ups. We have also attended the bootcamp in Stuttgart where guidelines for the successful implementation of experiments were provided, as well as business development support. Monthly meetings with coaches provided us support in better planning of dissemination activities and business development, defining risks and challenges, as well as technical and business KPIs.
Key Results
The key result of the Experiment is the creation of a chicken stress detection algorithm based on chicken vocalisations. Furthermore, we designed and adapted existing edge devices required for monitoring of various parameters in poultry houses.
During the experiment, we engaged numerous poultry producers and obtained valuable feedback regarding their needs, as well as the potential of our solution. The ability to detect stress to ensure increased wellbeing of the chickens has proven to be one of the key dierentiators on the market, and a feature that is highly appreciated and desired by poultry farms. This was evidenced by the involvement of two additional poultry farms interested to work with us, as well as the received expressions of interest from other poultry farms and feed companies from Europe, North America and the Middle East.
Capturing of training data, especially data when the chickens are under stress has proved to be difficult, while the need to partner up with vendors of equipment for poultry farms has proved to be an important sales channel.