Changing the Way That We See
Multiple Sclerosis' Diagnosis and Treatment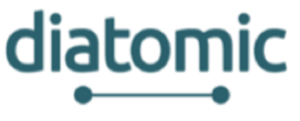 Challenge
Multiple Sclerosis (MS) is estimated to affect 2.5 million people worldwide, mostly in Europe and North America. MS represents a major public health issue with a large socioeconomic impact. In the majority of cases, over periods of 10-30 years, the disease leads to high-grade disability and death. The cause of MS remains unknown and there is no cure for MS. Due to the great variability in symptoms and disabling conditions experienced by MS
patients, ongoing monitoring of physical, social, and cognitive/mental functioning is important to determine both appropriate counselling and treatment. However, with existing assessment tools, timely detection of disease progression is unreliable and leaves patients at great risk of irreversible disability. Current disease monitoring methods (clinical
assessment, biological assessment, MRI assessments) are unreliable, complex and expensive, not providing the necessary scientific insights for treatment personalisation to ensure optimal outcomes and constituting an unnecessary waste of resources.
Diatomic Support
Participating in the DIATOMIC project did two main things for us, it provided support through the coaches and keeped us focussed on the goals and timeline. Without the pressure the timelines would probably have slipped further and the discussions with coaches have given us ideas on how to solve a number of technical challenges.
Solution
DREAMS is a cost-effcient digital health platform. Through its remote patient monitoring and telehealth capabilities, it supports optimal clinical management of patients with MS. DREAMS uses data generated by the patient's mobile and wearable device sensor technology to track patient symptoms and disease progression. The data is translated into clinical assessment using a combination of proprietary and non-proprietary algorithms and presented onto a cloud-based dashboard for the treatment team. The information made available is equivalent to observational data that currently supports clinical decision-making in MS. DREAMS has 5 key components: 1. The mobile application for data capture; 2. Servers and databases for data storage and translating data into clinical insights; 3. A cloud-based dashboard and associated features to serve the clinical insights to the treatment team; 4. The telehealth platform; The interface (API) to connect the different components and allow integration with hospitals' Electronic Health Records.