AI multispectral imaging for smart online monitoring of baking process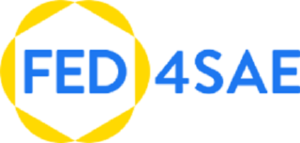 Challenge & Solution
In food industry cooking and baking need to be closely watched as wrong cooking or baking may cause a product nonconformity. In extension, this leads to product loss, food waste and energy overconsumption. In order to prevent those expenses, with Hypercook, Greentropism's target is to offer a smart solution for real time browning monitoring.
By combining multispectral imaging with relevant and robust algorithms, Hypercook will be able to monitor the biscuit baking process in a static or moving scene configuration. The solution may be later fully integrated and offer communication with the oven assuring a complete autonomous functioning.
A main challenge to address is the products variability, even within one type as biscuits (relief, shape, impact of the recipe, marking, etc), and also user-experience driven quality expected. Well adapted data treatment and right machine learning tool developed by GreenTropism will be key to solve this question and provide a decision-making information
FED4SAE Support
Greentropism is specialised in spectroscopy data analysis and machine learning. FED4SAE allows GreenTropism to access CSEM capacities and expertise in multispectral imaging and product integration. Additionally, the insight in innovation management will be important for product development as well as to consider the right business models and market approaches.
Impact
Machine learning applied to multispectral camera offers a wide range of potential applications in food & beverage as well as in health, cosmetics, agriculture,… For example, after developing its expertise on biscuit baking levels, Greentropism will be able to extend applications to pastry, rotisserie, precooked frozen food processing,… Developing those CPS is beneficial to the market as it allows a more dynamic, cost reducing and homogeneous production. Hypercook is a step toward a greener industry with reduced waste and energy consumption.