The Industry 4.0 Journey with the
Industrial Internet Playground Program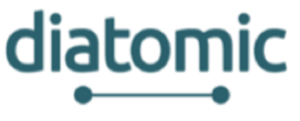 Challenge
Change on the manufacturing shop floor comes with many challenges, not only technology, but business and organisational factors. Considering the unique processes in every factory there's no one-size-fits-all strategy to start digitalisation and continuous improvement projects. The Industrial Internet Playground (IIP) however is a service-design approach putting manufacturing firms in the right direction to benefit from IoT technologies. In our DIATOMIC supported case IIP enabled the digital transformation of a wood wool manufacturer with the mission to start predictive maintenance and reduce product defects. Working directly with three teams, co-creation methods explored the value stream problems, and lead to brainstorm and co-develop three unique IoT solutions in fields of Predictive maintenance of machine parts, Visual Inspection of products and Digital Twins for recipe optimisations. The three cases enabled the production team to reduce machine failure and boost product quality in a 12-week period.
Diatomic Support
DIATOMIC has been instrumental offering guidance, timely coaching sessions and access to a network of partners that have provided new insights into technology and industry.
Specifically, important has been the advice getting the scope right in this project and ensuring we have built a solution which can scale to a range of different manufacturing sector.
Solution
The IIP solution is a novel service offered at a fixed cost with a range of pick n' mix services that PulseLabs provide for Cloud, Big Data, Enterprise architecture and embedded computing platforms. Within a fixed time-range, typically of 6 weeks, a dedicated team of developers and engineers works the manufacturing client team to devise, design and deploy working solutions for specific manufacturing processes. IIP is the first of a kind
Industry 4.0 enablement program which can boost digital maturity on the shop floor and kick start process innovation cultures in manufacturing teams. Our current results show we can build user-validated proof-of-concepts in a matter of weeks and have commissioned IoT solutions by the end of an IIP 6 week program. This is a major change to the 'death-by-pilot' that many firms are facing when getting start with new digital technologies.
Key Results
A multitude of results were realised benefiting the partners of the project. PulseLabs has exemplified a method for digital process innovation in manufacturing, Aarhus University gained empirical data in the realm applied digital transformation and Troldtekt reached goals to optimise facilities digitally, complementing recent expansions in production
assets. Important insights around the themes of promoting digital lean culture, increasing stakeholder buy-in and barriers to starting innovation projects were found. For example, the use of co-creation workshops with end-users and sharing the results in the organisation encouraged positive engagement during the testing. Furthermore, the use of rapid prototyping and simulation systems helped focus the project scope for effective agile
design sprints. To do this software such as Figma for visual UX examples and Node-Red for data flows helped non-technical stakeholders understand the features of concepts before committing to development. Lastly, the use of retrofit vibration sensors (the PulseLabs Checkmate Smart sensor) and inspection logging devices (such as the LineWatcher wearable app) provided data collection tools which could be deployed without any systems integration. The resulting data could then be accessed easily through Spreadsheet or PDF downloads or linked with business Intelligence software.