Context Aware Platform for
Ventilation on Demand in Mining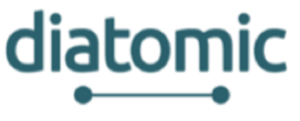 Challenge
Mining companies with underground operations need to increase their operational visibility and context awareness. At the bottom line, increased visibility of air quality serves to immediately improve operations and maintenance processes and meet objectives on cost effciency, safety and sustainability. Furthermore, operational context awareness is the basis for increased operational intelligence fine tune, process change and new business models. H&S considerations in mines are critical and workplace poor air quality may cause serious health risks. Moreover, the effciency of workers decreases exponentially as the ventilation becomes poor. The ventilation system is a critical component of the mine infrastructure and requires optimal control to ensure the safety and the effciency of the operations.
Diatomic Support
DIATOMIC services and funding support were crucial for the successful implementation of our experiment. DIATOMIC coaches provided significant guidance in every step of the project. Moreover, webinars organized by DIATOMIC Consortium helped us to find solutions and overcome challenges. Both coaches and webinars provided valuable advices on the technological as well as on the market level. Finally, the bootcamp and meetings with the other DIATOMIC experiments were a great opportunity to exchange the ideas and viewpoints regarding technology.
Solution
The approach followed in the Sense&Mine4.0 solution is the creation of a wireless chain of IoT nodes in order to acquire and transfer data outside the underground area. Data is collected, fused, filtered, and provided to a central cloud platform for further processing. A key advantage is that it can be adjusted to any existing mine infrastructure.
Sense&Mine4.0 includes autonomous data communications and requires little integration with other systems. Furthermore, the solution features easy and fast installation on the mine. The design of the solution encompassed significant engineering effort to build the equipment that can be installed by customer technical services, without particular skills.
This approach minimizes deployment and maintenance cost, as compared with all the other solutions present on the market. Flexibility is also confirmed by the ability of the solution to be easily deployed independently of potential limitations/restrictions due to the mine topology. Moreover, it can be modified if needed to cooperate with existing data communication backbone networks e.g. like Leaky feeder or Wi-Fi.
Key Results
Comply with Y2023 mine regulations for air quality; Save up to 18% of ventilation energy; Save cost on data collection and certification; Possibility to integrate with existing infrastructure; Energy saving in the ventilation system usage approx. 18% energy gain; Reduce effort spent for measuring gases in the mining approx. 98.3% reduced eort; Real-time air quality measurement linked to UG operations context; Optimized ventilation control based on dynamic environmental conditions.
"As a service" market model. Monthly service fee includes: Sense&Mine4.0 equipment rental; Wireless data communications infrastructure rent and use; Cloud platform hosting;
Technical support.
Other services include: Engineering services for the technical deployment; Engineering services for the solution setup; and User and local support team training.