SMARTWOOD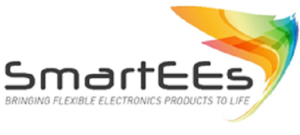 Challenge
Tactile surfaces are today limited to very few inorganic substrate materials which are facing a global shortage (silicon). These materials are fragile, thick, heavy, energy intensive to manufacture and showing limited 3D design freedom. Additionally, inorganic substrates are usually combined with Transparent Conductive Oxide (TCO) films which require high temperature deposition in a controlled environment with complex and pricy manufacturing techniques.
Solution
SmartWood offers a new opportunity for smart surfaces applications using a new translucent wood material allowing light to go through the material without diffraction, refraction. The developed combination of SmartWood and customer-specific flexible high brightness and multi segmented OLED lighting opens a new range of seamless screen technologies fusing deco part and functional part with more design freedom, ease of integration and new UX-UI possibilities.
Impact
The manufactured prototypes were presented in several fairs in France and Germany and in presentations organised by SmartEEs during year 2019. Successful customer appointments have already been carried out by the IC with it. The demonstrator opens up new customer groups (automotive, etc.) for Woodoo in the field of smart surfaces and the integration of electronics and lighting in wood.